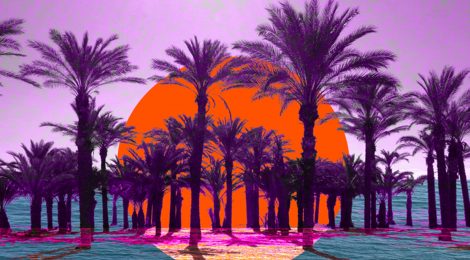 III Global Transpersonal Symposium
III Global Transpersonal Symposium on Spirituality and Psychology
"From Inner Peace to World Peace"
January 27th and 28th 2018 • Boca del Rio, Veracruz, Mexico
III Global Transpersonal Symposium on Spirituality and Psychology will take place in Veracruz, and will gather distinguished delegates from over 20 countries worldwide, coming from Transpersonal Associations, Institutes and Universities.
We want to motivate you to come and participate so that you don't miss this exceptional and unique experience we create for all of you:
ETHNO-THERAPEUTIC SHAMANIC JOURNEY

Post-conference Journey to deep Indigenous cultures

Place: Veracruz and Oaxaca states. Focus to discover the deep shamanic and spiritual Mexico.

From Monday 29th January to Wednesday 7th February 2018.

More details contact Jaume Mestres
Journey in Mexico 10 days 1850€.


Venue is in the mythical Mocambo Hotel, built in the 1930s in front of the Tropical beaches of Mexican Gulf. We will have the conference hall and accommodation, at the same place, easily accessible from the airport.
Will gather distinguished delegates from over 20 countries worldwide, coming from transpersonal associations, Institutes and Universities.
Topics:

Transpersonal Psychology and World Peace

Cultural Traditions

Inner Peace

Shamanic Practices

Traditional Medicine

Archetypes

Art and Creativity

EthnoTherapy
Event website:
Organized by:

IPTB, Institute of Transpersonal Psychology of Barcelona, and

HOLOS, Holos Shamanic Expeditions.

EUROTAS, European TRanspersonal Association, with the special support of EUROTAS Board and

ATI, Asociacion Transpersonal Iberoamericana and

ITA, International Transpersonal Association.
Timing Program

Saturday 27th from 09:00am to 20:00pm

Coffee break 11:30 to 12:00 Lunch 14:00 to 16:00

Sunday 28th from 10:00am to 18:00pm

Coffee break 11:30 to 12:00 Lunch 14:00 to 16:00
Participants and supporters:

Bernadette Blin, EUROTAS President, MA, France

Elias Capriles, Ph.D                 Venezuela

Zana Marovic, Ph.D.                South Africa

Rosemarie Anderson, Ph.D.     USA

Virginia Gawel, Ph.D.              Argentina

Ingo Jahrsetz, Ph.D.    Germany

Magda Sole, Prof                      Catalonia

Steven Schmitz Ph.D.               USA

Regina U. Hess, Ph.D.              Germany

Vladimir Maykov, Ph.D.          Russia

Irma Azomoza, Ph.D.               Mexico

Pier Luigi Lattuada, Ph.D.        Italy

Lyudmila Scortesca, MA          Moldova

Ingrida Indane, MA                  Latvia

Jure Biechonski, Prof               Estonia

Jaume Mestres, MA                 Spain

Gladys Villegas, Ph.D.            Mexico

Sven Doehner, Ph.D.               Mexico

Jörg Fuhrmann, Ph.D.                Switzerland

Dennis Johnson,         Austria
Liliana Vasquez,       Colombia

The official languages of the conference will be Spanish and English.
Attendance of delegates from more than 20 countries is expected.
This highly exciting and challenging Symposium on Spirituality and Psychology is intended to be a forum, discussion and networking place for academics, researchers, professionals, educational leaders, advanced students, and others.
The Symposium will consist of 1 track in 2 full days. Lectures, panel discussions, led by legendary founders of Transpersonal Psychology and worldwide key figures of Transpersonal movement.
The Goals of the Symposium
More specifically, it targets:
Academic Researchers and Therapists: To support the Global Transpersonal movement promoting cooperation and learning about the best practices, around the world.
Educational leaders and Peace NGO's: Network with other international leaders and colleagues from around the world and share your achievements knowledge of transpersonal research.
Students: Meet your colleagues, make new friends, and improve your knowledge and spiritual skills.
Company representatives: Chance to improve your leadership skills with Transpersonal methods and learn more in achieving the high performances of your organization.
Others: Interested in making some positive changes around them and gaining new Transpersonal knowledge, skills and friends and becoming more useful to their own communities.
Spirituality and Psychology Symposium 2018 will provide unlimited resources and opportunities to interact with prominent leaders in the field and greatly expand on your global network of scholars and professionals. We look forward to seeing you in Boca del Rio, Veracruz in January, 27th and 28th 2018.
Price to attend the Symposium 120€, 

Emergent countries 75€ 

Students 30€
 
Suggested accommodations:

Hotel Mocambo. Symposium place.

Breakfast 8€, Dinner 20€, Room 32€ = total 60€ per day

Tonatiuh Hostel. Very simple homely Hostel 5 min taxi from the Symposium Hotel Mocambo (Breakfast 7€, Dinner 10€, Room 18€ = total 35€ per day)
Love to all
Magda & Jaume
Contact: Jaume Mestres +34667366866;  jmesbo@gmail.com, jaume.mestres@transpersonal.cat